Discover more from DEFI TIMES Newsletter
Learn about Decentralized Finance on Ethereum, Polkadot, and more.
Over 1,000 subscribers
Will DEXs Recover? - CRYPTO FRIDAY
---
Hey DEFI TIMES community,
the total month to date volume of all DEXs combined is at $4.7 billion. If this development continues, we will shoot below the last month's volume for the 3rd time in a row. Many of you are probably asking yourself: are DEXs dead? Well, the monthly DEXs volume chart certainly doesn't look pretty!
Let's put things into perspective: DEXs are an essential part of the DeFi ecosystem. If DEXs die, DeFi will die too. So, the question you need to ask yourself is: will DeFi die? 
In our last CRYPTO FRIDAY thought piece, we looked at the altcoin season index. Let's have a quick recap.
Notice a pattern if you compare the DEX volume with the altcoin season chart? It seems like DEX volume is highly correlated with how much attention currently is on altcoins.
Last Friday, we also talked about a potential trend reversal of the altcoin season index. If this turns out to be correct, the DEX volume might increase significantly again.
So why are we talking about this? There are several ways you can use this to your advantage. We will cover two of them today:
1) Become a liquidity provider
By becoming a liquidity provider, you earn trading fees when DEXs are being used. If you provide liquidity now, you might have a chance to earn more trading fees when the hype starts because you might be earlier than other LPs.
2) Buy DEX tokens
Buying DEX tokens might be a good idea if you bet on rising DEX volume. Kyber Network, for example, distributes a portion of its trading fees to all token (KNC) holders, just like a dividend. Obviously, the higher the DEX volume, the more you earn.
That's it for today's thought piece. As always, you can read on for the most important news this week!
---
Subscribe to our newsletter to level up your crypto game!
---
AAVE V2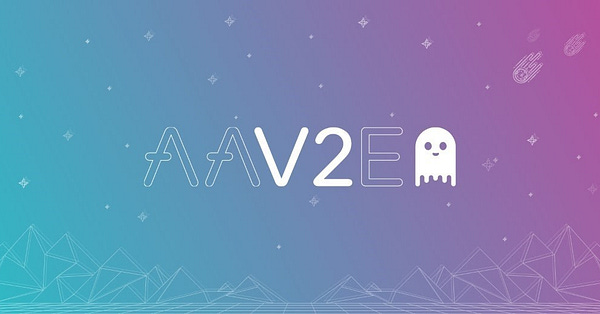 medium.com
The Aave Protocol V2
The Aave Protocol V1 launched at the beginning of this year, with the goal of unlocking value in DeFi and improving the user experience. The protocol quickly grew to over $1B market size in less than…
Aave V2 is now live on mainnet. It has the following features:
- Yield & Collateral swap
- Flash Loans Upgraded
- Repayment with collateral
- Flash liquidations
- Debt Tokenization
- Native Credit delegation 
- Batch Flash Loans
ETH - DAI as collateral
ETH-DAI Uniswap LP tokens are now proposed as potential MakerDAO collateral. If this proposal goes through, the ETH - DAI token will be the first trading pair token to be used as collateral. 
Major Circle Update
Circle is the company behind the popular stablecoin USDC. It recently announced a major platform update, which includes:
- fiat bridges
- payouts through "traditional means", public chains, and Visa partner wallets.
- high yield 8.5%-10.75% APY savings accounts
Synthetix Spartan Council
The Spartan Council has now been elected. Seven active Synthetix community members will be approving changes to the Synthetix protocol.
---
---
All information presented above is meant for informational purposes only and should not be treated as financial, legal, or tax advice. This article's content solely reflects the opinion of the writer, who is not a financial advisor.
Do your own research before you purchase cryptocurrencies. Any cryptocurrency can go down in value. Holding cryptocurrencies is risky.
---
Some recent tweets: