Discover more from DEFI TIMES Newsletter
Learn about Decentralized Finance on Ethereum, Polkadot, and more.
Over 1,000 subscribers
NFTs Are Mainstream - CRYPTO FRIDAY
Hey DEFI TIMES community,
The chart says it all. NFTs are already mainstream. As someone, who has been in the crypto space for about five years, I have to admit that I didn't see it coming that fast.
The weekly NFT transaction volume last week almost exceeded $200 million - unbelievable!
More and more celebrities join the NFT space - Gary V, Lindsay Lohan, Mezut Özil, Logan Paul, and Grimes are just a few examples.
NFTs got into the mainstream so quickly that even I completely missed out on them, and I pretty much spend all my time researching new crypto opportunities!
I am sure most of you feel the same way. At this point, there is no denying that NFTs are the future; however, is it still a good idea to invest your precious time and money into it right now?
Well, probably - if you are willing to put the work in. There are two types of people who will make loads of money in this NFT hype: Collectors and artists.
If you have always produced fantastic art, or maybe you are incredibly talented in collecting stuff in the real world, NFTs might be for you!
On the other hand, if you have neither done either of these, you should probably stay away! There's one universal rule in investing: Only invest in the things you understand!
If you are someone like me, who has absolutely no sense for collectibles or art - don't FOMO in right now!
Stay calm and observe the mania from the sidelines. 
You don't have to participate in every crypto hype cycle!
---
Subscribe to our newsletter to level up your crypto game!
---
DeFi Chain Dakota Upgrade
DeFi Chain has implemented the following upgrades after the recent "Dakota Upgrade:"
- Masternode collateral requirement down from 1 Million DFI to 20,000 DFI
- Refactoring the anchoring system
- other bug fixes and performance upgrades
Sushi goes cross-chain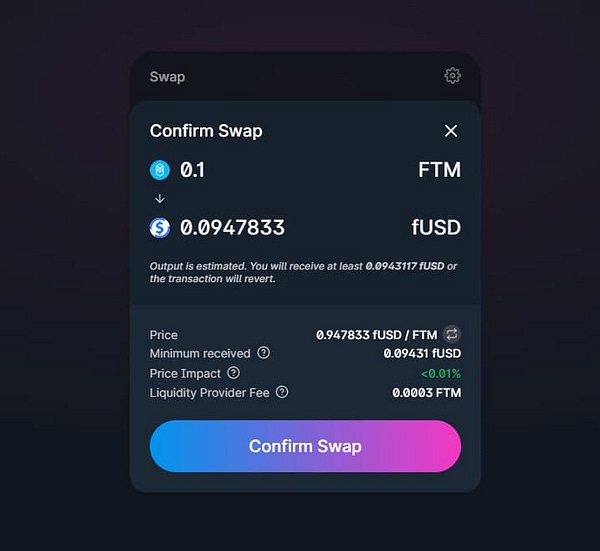 Fantom Foundation
@FantomFDN
1/ @SushiSwap has been deployed on Fantom mainnet at https://t.co/1avaVCv6kq. You can now add liquidity and trade any ERC20 token supported on mainnet using SushiSwap. Learn how to use Sushi on Fantom here: https://t.co/Pd5jO45Zsy https://t.co/4p7UEHgop6
Sushi has announced that they will deploy their contracts on several other chains, including Ethereum sidechains and other sovereign blockchains:
- Binance Chain
- xDai
- Polygon
- Fantom
- MoonBeam
Yearn's ETH vaults back live
Yearn's ETH vaults are back live. You can earn yield again on your idle ETH!
wETH10
wETH10 is a new version of wETH, giving wETH more power while reducing tx fees for applications.
Compound Gateway
Compound has revealed its new Substrate based money market chain allowing validators to earn interest.
The new chain is called "Gateway."
Furucombo exploited
Furucombo, a popular DEX, has been exploited for $15 million. Another day, another DeFi hack.
1inch on BSC
1inch is now live on BSC. The DEX aggregator will leverage both chains to provide the best rates for its users. The Binance Smart Chain is growing!
---
---
All information presented above is meant for informational purposes only and should not be treated as financial, legal, or tax advice. This article's content solely reflects the opinion of the writer, who is not a financial advisor.
Do your own research before you purchase cryptocurrencies. Any cryptocurrency can go down in value. Holding cryptocurrencies is risky.
---
Some recent tweets