Discover more from DEFI TIMES Newsletter
Learn about Decentralized Finance on Ethereum, Polkadot, and more.
Over 1,000 subscribers
Is the Binance Smart Chain a Threat to Ethereum? - CRYPTO FRIDAY
The great battle BSC vs. Ethereum - Who will be the winner?
---
Hey DEFI TIMES community,
Binance Smart Chain (BSC) has been killing it in the last few weeks and months. And now it seems like BSC has actually overtook Ethereum in daily active addresses.
The question many people ask themselves is whether BSC could be a threat to Ethereum in the short and long-term.
Well, Nic Carter recently summarized it really well in one of his tweets.
BSC sacrifices decentralization for scalability - a trade-off, which is not hard to make. And eventually some project will make a more extreme version of the same trade-off, ultimately achieving even more scalability.
So, this trade-off will lead to a never ending cycle of compromising decentralization for the sake of scalability.
In fact, BSC is doing everything possible to make the chain more scalable. Just recently they increased the gas limit significantly. Increasing the gas limit means more blockspace. This wipes out nodes and makes the blockchain more centralized.
I bet that BSC will continue to increase the block space once transactions become somewhat expensive. This is how they aim to scale. BSC does not aim to be decentralized, which is great in the short term, but a burden in the long term.
Ethereum, on the other hand, aims to stay as decentralized as possible. In order to scale, developers put a lot of effort into building ETH 2.0 - a decentralized, scalable, and fast version of Ethereum.
The question you need to ask yourself is: Is a totally centralized chain really a competitor to Ethereum?
Probably not. But that also doesn't mean that BSC will die - it certainly won't!
The future is multichain!
---
Subscribe to our newsletter to level up your crypto game!
---
Aave introduces liquidity mining

app.aave.com
Aave - Open Source Liquidity Protocol
Aave is an Open Source Protocol to create Non-Custodial Liquidity Markets to earn interest on deposits and borrow assets with a variable or stable interest rate. The protocol is designed for easy integration into your products and services.
Aave introduced liquidity mining to incentivize LP to deposit even more funds. The strategy already works out quite well - just look out at the TVL.
mStable live on Polygon
mStable is now live on Polygon. mStable is a protocol for stablecoin swapping. The Polygon implementation should increase scalability and usage of the protocol.
Nexus Mutual Cover
Nexus Mutual launched Cover, which increases the coverage to:
oracle attacks

severe economic attacks

governance attacks.
Badger Bitcoin Bridge
Badger launched a service to earn yield on your BTC on Ethereum.
xBNT launched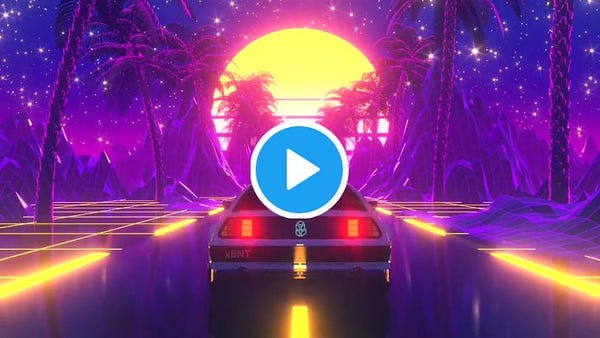 xBNT is audited, deployed and live at https://t.co/QFd0TCfmOL! xBNT is a set-and-forget wrapper for @Bancor BNT staking (LP'ing) that allocates, claims and compounds on behalf of holders. https://t.co/aHjMxiU0kh
xBNT is a staking solution to automatically optimize yield. The service is gas efficient and super easy to use!
---
Find us on:
---
DISCLAIMER: All information presented above is meant for informational purposes only and should not be treated as financial, legal, or tax advice. This article's content solely reflects the opinion of the writer, who is not a financial advisor.
Do your own research before you purchase cryptocurrencies. Any cryptocurrency can go down in value. Holding cryptocurrencies is risky.
---
Read previous articles: