Discover more from DEFI TIMES Newsletter
Learn about Decentralized Finance on Ethereum, Polkadot, and more.
Over 1,000 subscribers
CRYPTO FRIDAY - The Market Is Recovering

---
Hey DEFI WORLD community!
Wow, last week has been insane! Of course, there is one elephant in the room: PayPal enters crypto. Apparently, this came as a big surprise to the crypto community, although it has been rumored for a long time. The market reacted exceptionally positively, and we saw a massive increase in price over the last few days. 
The market is on fire again, engagement on social media explodes, and suddenly everyone believes that Bitcoin will hit an all-time high by the end of December 2020. The sentiment turned around so quickly that most people forgot that we were in a small bear market for the last couple of weeks.
The big question is why people reacted positively to the PayPal news, although we have known this for such a long time. I believe that the recent pump is not entirely due to PayPal. The PayPal news was more like a catalyst, and the actual reason is somewhat hidden. The market ultimately decided that prices were way too low for the last couple of weeks. And we needed an excuse to break this vicious cycle. 
Where are we heading now? I genuinely believe that we are well on track to reach a new Bitcoin/Ethereum all-time high by the end of the year. The global awareness of potential inflation is getting more real, significant companies are buying Bitcoin to hedge against dollar devaluation, and DeFi is growing like never before. All in all, we are set to go to the moon!
I hope you enjoy this week's most important news. See you all on Sunday for SUNDAY THOUGHTS!
---
Level up your DeFi knowledge and subscribe to our newsletter!
---
PayPal enters crypto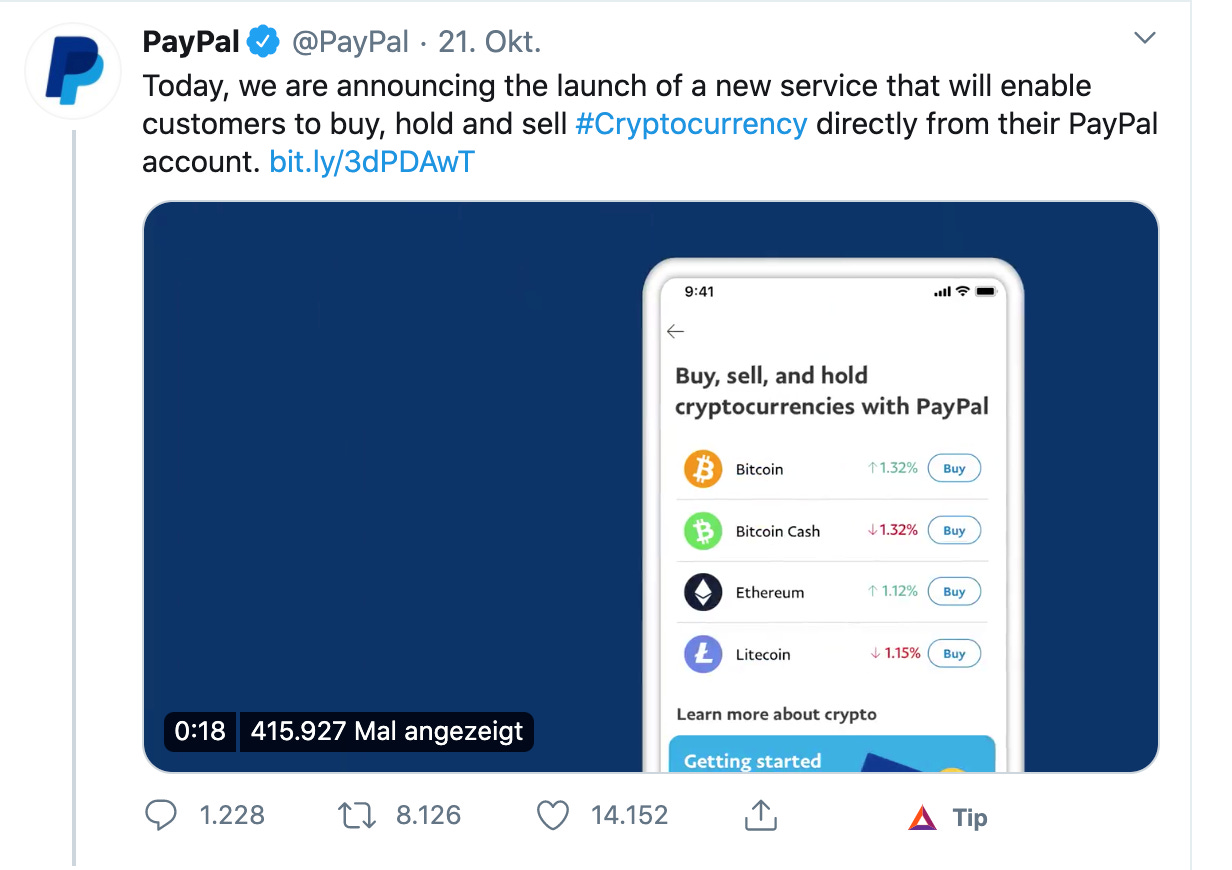 Paypal has officially announced that it will provide trading services for Bitcoin, Ethereum, and co for its users in the US. It will further expand to offer these services to other countries shortly. Also, many different cryptocurrencies are planned. Exciting stuff! This could take us to the moon and beyond. Let us know what you think in the comments below.
Circles UBI launches
Circles UBI is a new social network on Ethereum, allowing anyone to earn a universal basic income. After its launch, the system crashed, and many people could not access the landing page (circles.garden) due to high demand. We tried it out already, and it's fantastic! Check them out if you like! Note that you have to get verified by three existing users if you want to join.
Filecoin crashes
After its insane launch, the price of FIL continued to crash during the last couple of days. This was no surprise, as Filecoin has been valued at hundreds of billion dollars. Let's see what happens next.
NexusMutual switches to Proof of Loss
NexusMutual announced that the protocol now switches to a "Proof of Loss" system, leading to lower prices and better sustainability.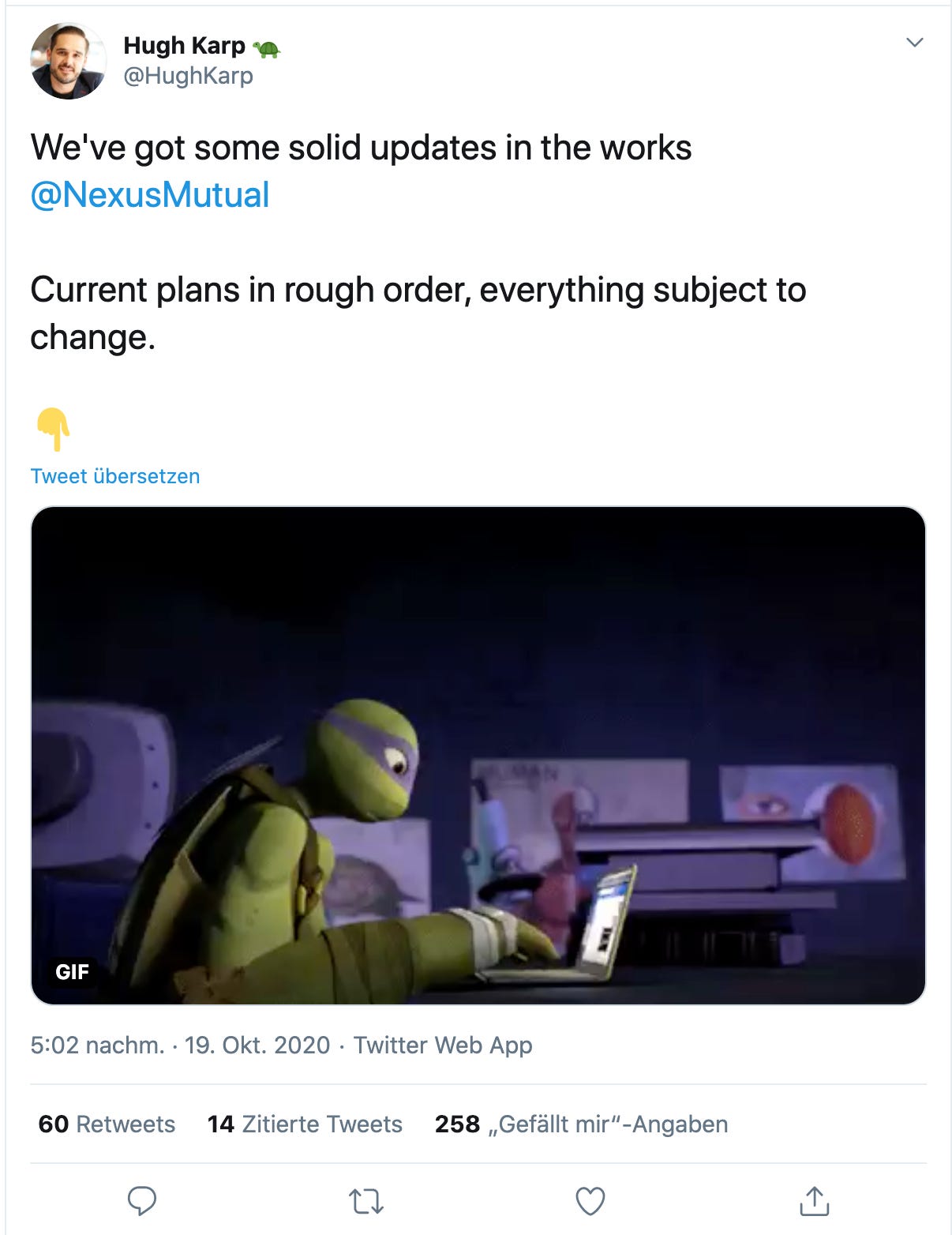 Conclusion
All in all, this week has been extremely positive for the whole crypto ecosystem. Prices corrected to the upside as market participants realized the extreme undervaluation of popular crypto-assets. But be aware! Anything can happen during the US election: Both to the upside and to the downside! 
---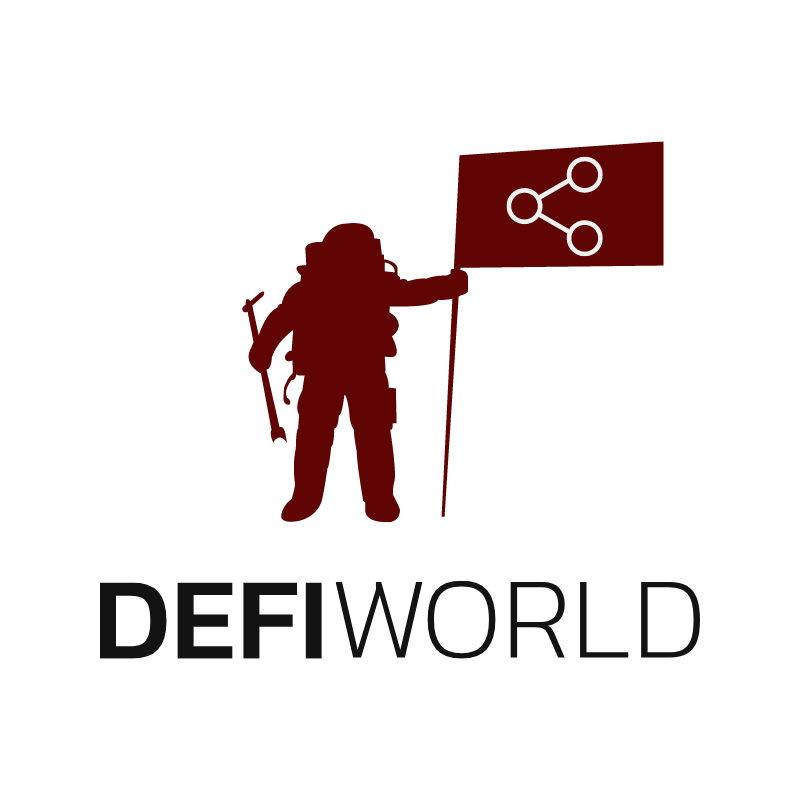 ---
All information presented above is for educational purposes only and should not be taken as investment advice.
---